Thank you for taking the time to visit my web site. I am proud to be a part of Central Oregon's Musical Community. For the past 27 years, I have provided friendly and caring assistance for our area's students and performers. "Just Joe's Music" has been and will remain dedicated to offering only the highest possible quality products and service.
As a rental, step-up and professional instrument specialist, I stand behind every aspect of what I do. I own all of my rentals. I have done the shopping for you by selecting playable, affordable and durable instruments that I will service for you right here. I look forward to helping you and your student's experience in music.
Sincerely,
Joe Rohrbacher
Jamie D.
"I can't even begin put into words how amazing the experiences I have had throughout the many, many years of doing business with Just Joe's. You can't get any better customer appreciation and satisfaction anywhere else. Very knowledgeable, personable and professional!! Thank you, Just Joe's for making instrument and music shopping so easy and understandable while helping in more ways than expected!"
Stephanie Y
"Just Joe's is such a thoughtful and committed shop! Joe patiently figured out what was wrong with my instrument, then helped to fix it. With their myriad knowledge of music, it's never a disappointment."
Mike D.
"Joe was awesome! He let me come in extra early to repair a viola string that I "helped" my child "tune" the night before. This after a broken D string the week before so the kid was behind on her practice. Even with the crummy weather Joe was able to get me in and help me out of a jam! Super job!"
Alicia W.
"For years, we've been coming to Just Joe's for our kids. We highly recommend this store.
Don't go online, trust and support local businesses. Our daughter just got her new clarinet. She's absolutely thrilled!"
Just Joe's
Price Match Guarantee
It's simple. We will price match any advertised identical, in-stock instrument at any authorized U.S. dealer for band and orchestral instruments (from the manufacturers that we are also dealers for). That means if any of the brands you see listed below are being sold by Amazon or any other big box behemoth we will match their price.
On instruments we might not have in stock: After we talk through what might be the best instrument for your goals and budget, and after we decide what to order in, if the instrument is not everything you were hoping it would be, you are not obligated to it.
If you combine our price match guarantee with our local set up and 1 year included service, you can see why your best option is to purchase locally! You will benefit from the excellent customer service and care we have provided our community for over 25 years, and you will help us to continue providing it for many years to come.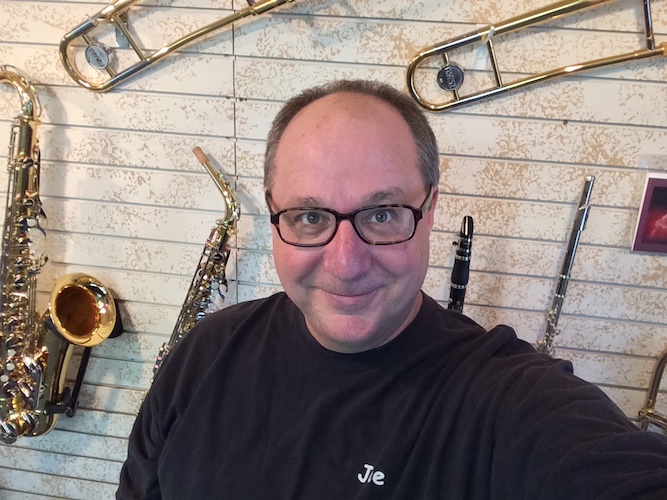 Please take a few minutes to view our "Joe Talks Rentals" video. Hopefully it will be time well spent better understanding our store and instrument rental program. Please note, this video is a few years old but everything remains the same except we now require a 10 month school year commitment as opposed to 9 months.
Thank you.